This website is reader-supported. When you buy through links on our site, we may earn an affiliate commission.
Husqvarna YTH21K46 Review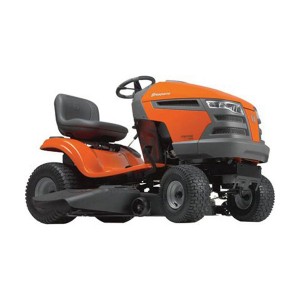 (Rated:

4.1

/

5

) Review by

Frank Lowery

Noise
Ease of Assembly
Maneuverability
Balance And Handling
Cut Quality
Related pages: Best Lawn Mower, Best Riding Lawn Mower, Garden or Lawn Tractor Buying Guide, Husqvarna, Husqvarna Lawn Mowers, Lawn Mower Buying Guide, Lawn Mower Reviews, Riding Lawn Mower Reviews, Riding Mower Buying Guide,
When you are the owner or caretaker of a large property with a lot of green space, and it is your responsibility to keep a big lawn looking well manicured and attractive, it can be a lot of work. Not only will keeping the lawn weed free, properly fertilized and fed, and sufficiently watered take a lot of effort, but so will mowing it. That is why, for lawns that are a half an acre or more in area, a riding mower is really the only way to go. And if you want to find a riding mower that has the advantages of being compact yet powerful, and provides great performance and excellent results, you should consider the Husqvarna YTH21K46 lawn tractor for all of your lawn care needs.
The Husqvarna lawn tractor has a number of features that make it an excellent option for the homeowner with a large property to care for. It has a hydrostatic transmission that provides smooth, variable forward and reverse speeds, a large 46 inch deck size that allows you to cut your lawn in fewer passes, saving you time and money, six height adjustments between 1.4 and 4 inches that are operated with a single rear mounted lever, a lever operated drive system and multiple options for grass management. It also has a competitive price as lawn tractors are concerned.
Review Summary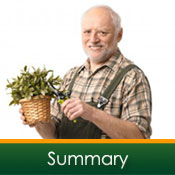 The Husqvarna YTH21K46 offers a number of great features. First, because it is a lawn tractor with a powerful 597 cubic centimeter engine and a 46 inch air induction deck width and two cutting blades for optimum cutting performance, it will allow you to tackle a large lawn quickly and efficiently. No more spending all afternoon cutting your lawn, and winding up exhausted after you have finished. This is an ergonomically designed, easy to operate riding mower, so you will find that mowing your lawn is a whole lot less work when you use it. The lawn tractor does almost all of the work for you.
The Husqvarna comes equipped with a hydrostatic transmission manufactured by Tufff Torq. This transmission provides smooth, variable forward and reverse speeds. The lawn tractor has a top forward speed of 5.2 mph and a top reverse speed of 2.9 mph as well as a convenient cruise control feature that allows you to concentrate on cutting the grass instead of maintaining your speed. Combined with its 46 inch cutting deck width, this lawn tractor can cut a lawn with an area of 1/2 acre in well under an hour when running at top speed. That's pretty fast, and it will allow you to be relaxing and enjoying your beautiful lawn much sooner.
This lawn tractor has a 15 inch high seat back with slide adjustment and substantial padding for maximum comfort while you are using it, and the steering wheel is ergonomically designed and angled for optimal driver positioning and padded as well. Combined with the fender mounted single lever height adjustment and easy to operate pedal control of the transmission, these features make the Husqvarna lawn tractor a breeze to use.
The Husqvarna is a compact lawn tractor, but it is also heavy, which along with its Courage 597 cc engine means it is powerful enough for a variety of other jobs as well. There are a range of accessories for the lawn tractor that can be towed behind it, including a spike aerator for improving drainage and fertilizer penetration, a 40 inch tow de-thatcher that holds up to 70 pounds for improved thatch removal, and a polly roller that can be filled with sand or water for leveling uneven ground or packing down freshly sown grass seed. There are also double- and triple – bagging accessories available for big jobs and an optional mulching kit for effective fertilization.
Specifications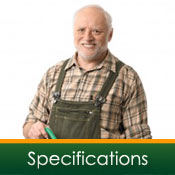 The Husqvarna YTH21K46 has a 46 inch deck width and dimensions of 69.3 x 56.5 x 41.4 inches. It has a gas powered, Kohler manufactured, two cylinder 597 cc engine that is designed to provide a longer life for even the most demanding jobs. It has a pedal operated hydrostatic transmission manufactured by Tuff Torq that provides a top forward speed of 5.2 mpg and a top reverse speed of 2.9 mph. The tractor shifts comfortably between variable speeds and has a cruise control feature that allows you to set your optimal speed and then concentrate on neatly cutting the grass. It has six cutting height positions between 1.5 and 4 inches, and cutting height is controlled by a single lever that is conveniently located on the rear fender, within easy reach while you are operating the tractor.
Dimensions
69.3 x 56.5 x 41.4 inches
Power
Gas
Engine Manufacturer
Kohler
Engine Specs
Courage – 597-cc Engine
Transmission
Tuff Torq
Transmission Type
Hydrostatic
Gas Tank
2.50 Galons
Starter
Key
Deck Size
(cutting swath)
46-inch
Number of Blades
2
Mulch/Bag/Discharge
Mulch, bag, and discharge
Drive System
Lever-operated
Max Speed
5.2 mph forward / 2.9 mph reverse
Height Adjustment
Single lever (6 positions)
Height Settings
1-1/2- to 4-inch
Wheel Size
15×6-inch front / 20×8-inch rear
Weight
580 pounds
Warranty
3 years
The Husqvarna lawn tractor has two cutting blades mounted on a cutting deck equipped with air induction mowing technology, which improves airflow around the cutting blades, allowing for a cleaner, more consistent cut every time you use it. It has three grass clipping management options: mulching back into the lawn, bagging for later disposal, or side discharge. Accessories include double- or triple - bagging attachments for bigger jobs. There are also options to purchase other accessories such as a de-thatcher, polly roller and aerator, all of which are towed behind the tractor. The tractor's rear wheels are 20 inches tall by eight inches wide, and its front wheels are 15 inches tall by six inches wide. Combined with its compact size and weight of 580 pounds, the lawn tractor is able to handle uneven terrain with ease, and has the power for towing fairly heavy loads. All in all, this lawn tractor is a work horse that will handle the toughest jobs without breaking a sweat.
Description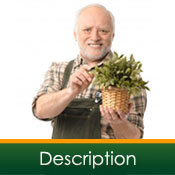 The Husqvarna YTH21K46 is a gas powered riding lawn tractor with a Kohler manufactured, 597 cc engine and a Tuff Torq manufactured hydrostatic transmission. The powerful engine drives the tractor as well as a 46 inch wide cutting deck with two cutting blades and an innovative air induction system that ensures the mower consistently delivers an even cut to the lawn. The transmission ensures that you are able to transition from one speed to another smoothly, and the top forward speed of 5.2 mph and top reverse speed of 2.9 mph ensure you will be able to finish cutting your lawn quickly so that you can move on to other things before your morning is even over.
The Husqvarna lawn tractor has a fifteen inch seat back and an easy to use slide adjustment to ensure that your ride is always the most comfortable. The steering wheel is likewise ergonomically designed and angled for maximum comfort, and combined with the cruise control option and easy to use transmission, these features just made cutting your lawn a whole lot more relaxing.
The lawn tractor features six height adjustment options between 1.5 and 4 inches, and they are easily adjusted using a single lever mounted on the rear fender and within easy reach while you are operating the mower. Lawn care experts recommend that you never cut your grass to a height shorter than 1/3 of its initial height. Doing so can damage the grass and make it more susceptible to disease, the effects of drought, or invasions by weeds or crab grass. Therefore it is important to make sure you are able to adjust the height of your mower easily to deliver the best cut to your lawn and keep it looking and feeling healthy all summer long.
The Husqvarna YTH21K46 comes equipped with three grass management options. You can use the side discharge to leave neat rows of grass as you mow the lawn. You can engage the mulching option to chop up clippings to tiny pieces that will decompose back into the lawn, adding nitrogen to the soil and protecting the lawn from diseases, weeds, and pests. Or you can bag clippings for convenient disposal or composting later. The lawn tractor offers several accessories, including double- and triple – bagging containers for bigger jobs. In addition, you can opt to purchase a tow behind de-thatcher for breaking up organic matter and detritus that has built up at the upper layers of the soil; a polly roller that you can fill with sand or water and use to level uneven ground or pack down new grass seed or sod; or a lawn aerator to use for punching holes in the lawn to improve air circulation, drainage and fertilizer penetration in the sod.
At 580 pounds, the Husqvarna lawn tractor is on the heavier side, and along with its compact dimensions and large wheels (15 x 6 inches front, 20 x 8 inches rear), it is a well equipped and powerful work horse that will stand up to the toughest jobs for many years. Its weight, compact design and wheel size also mean that it will have no trouble negotiating uneven terrain. And because it is so compact, it does not require as much storage space as some other lawn tractors or riding mowers, which means you should be able to store it in your garage without any problems.
If you are the owner of a large property, with over a half an acre or more of grass to cut, a walk behind mower simply is not going to do the job. You want to invest in a riding mower. And lawn tractors are one of the best options for homeowners, especially those who want a machine that can do more than just cut the grass. With its multiple accessories and robust towing power, the Husqvarna YTH21K46 is a great option for those of us who take lawn care and landscaping on our properties seriously. It allows not just for a convenient, even cut every time, but also for more involved lawn care techniques that can ensure the health and beauty of the lawn is at its best year after year.
Pros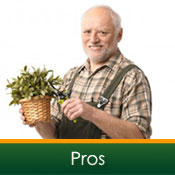 There are number of reasons that shopping for a lawn tractor is a great idea if you have a property with more than a half acre of grass to cut. A riding mower or lawn tractor takes much of the work associated with taking care of such a large property out of the equation. When you are looking at different lawn tractors, they will have slightly different specifications, and it is important to understand the pros that one model offers over its competition. The Husqvarna YTH21K46 has a number of advantages over other lawn tractors, including its powerful engine, large cutting deck with innovative dual blade air induction technology, ergonomic, sleek design, and competitive price. Here is a list of pros that goes into a bit more detail for each of these categories. Overall the combination of features makes the Husqvarna YTH21K46 one of the best lawn tractors on the market today for the price tag.
Husqvarna also offers a three year limited warranty on the YTH21K46, so you can be certain that if you do encounter any problems with this lawn tractor, the company will repair or replace it without any problems. But the powerful Kohler engine, Tuff Torq hydrostatic transmission and durable design and manufacture of this lawn tractor mean that it is unlikely the warranty will ever be an issue. Overall the YTH21K46 is one of the better lawn tractors available on the market today for its price range. The various features described above help to make it one of the toughest and most dependable lawn tractors for its size. The ergonomic design and convenient controls and drive mechanism make it one of the more comfortable lawn tractors as well. And the lawn tractor's innovative air induction system that improves airflow within the cutting deck means it will consistently deliver even cuts to your lawn. Along with the optional accessories for additional lawn care such as aerating or de-thatching the sod, the features provided on the Husqvarna YTH21K46 make it an excellent option for comprehensive landscaping and lawn care. This lawn tractor will help you to keep your lawn looking healthy and beautiful for years to come.
Cons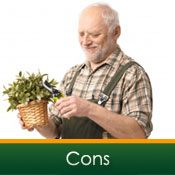 At the same time, a lawn tractor does not exist that is completely perfect. Various consumers have reported drawbacks to this model, as is the case with virtually every lawn mower or lawn tractor on the market. Because of this, even with all of its great features, it is a good policy to familiarize yourself with some of the more common complaints surrounding this mower so that you have a more comprehensive picture of what you are purchasing when you are shopping around. At such an affordable price and with features such as a wide deck, powerful engine, compact size and heavy weight, there will inevitably be certain areas where the manufacturer had to make cutbacks. These are typically the areas where consumers find products lacking. In order to help you get a full picture of what users think about this mower, I have also provided a list of the most commonly talked about drawbacks for the Husqvarna YTH21K46.
It is worth bearing in mind that those people who take the time to leave reviews of products in online forums or company web pages are going to fall on a predictable spectrum, with most of them either being extremely positive about the product or extremely negative. This is because people tend to be rather fired up – either positively or negatively – in order to follow through with writing a lengthy product review. At the same time, taking stock of the range of pros and cons described by users, and getting a good idea of the common trends in user reviews gives us a better picture of the total package a product offers. If you find that the cons mentioned by users raise too many red flags to make purchasing worth it, then by all means look elsewhere; but if you like the pros this model offers, you should certainly consider purchasing it.
Product Comparison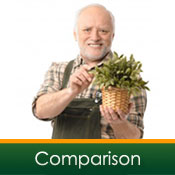 Instead of only looking at consumer reviews online, a more objective means of determining the advantages one lawn tractor provides over its competitors is by comparing similar models and understanding where certain ones are better or worse than others. Each lawn tractor is going to be slightly different and will have concentrated design and manufacturing features in one area or another. By looking at a few different lawn tractors, we can get a great snapshot of the areas where each one is a leader and where each is more or less identical to the others. Then, you can get an idea of which features are the most important for your lawn care needs and try to find a model that offers most of those features that are right for you at a price you find affordable. To help you with this, I have provided a table that compares the Husqvarna YTH21K46 with the Yard Machines 13AC762F000 and the Husqvarna YTH23V48.
Husqvarna
YTH21K46
Yard Machines
13AC762F000
Husqvarna
YTH23V48
Dimensions
69.3 x 56.5 x 41.4 inches
65.9 x 41.2 x 53.8 inches
69.2 x 59.7 x 41.4 inches
Power
Gas
Gas
Gas
Engine Manufacturer
Kohler
Briggs & Stratton
Briggs & Stratton
Engine Specs
Courage
597-cc Engine
PowerBuilt
344-cc Engine
Intek
727-cc Engine
Transmission
Tuff Torq
N/A
Tuff Torq
Transmission Type
Hydrostatic
N/A
Hydrostatic
Gas Tank
2.50 Galons
1.36 Galons
3.00 Galons
Starter
Key
Key
Key
Deck Size (cutting swath)
46-inch
38-inch
48-inch
Number of Blades
2
2
3
Mulch/Bag/Discharge
Mulch, bag, and discharge
Mulch, bag, and discharge
Mulch, bag, and discharge
Drive System
Lever-operated
Lever-operated
Lever-operated
Max Speed
5.2 mph forward
2.9 mph reverse
5.2 mph forward
1.9 mph reverse
5.2 mph forward
2.9 mph reverse
Height Adjustment
Single lever (6 positions)
Single lever (5 positions)
Single lever (6 positions)
Height Settings
1-1/2- to 4-inch
1- to 3-1/2-inch
1-1/2- to 4-inch
Wheel Size
15×6-inch front
20×8-inch rear
15×6-inch front
20×8-inch rear
15×6-inch front
20×8-inch rear
Weight
580 pounds
475 pounds
476 pounds
Warranty
3 years
2 years
3 years
As you can see, the Husqvarna YTH23V48 is the largest of the three lawn tractors, and it also has the biggest engine – at 727 cubic centimeters – as well as the largest gas tank and widest deck size, at 48 inches. It also weighs considerably less than the YTH21K46. This means that the YTH23V48 will be able to cut an area of the same size a bit more quickly than the YTH21K46 can and its engine should support a more durable and powerful cutting deck. But the fact that the YTH21K46 is heavier than the YTH23V48 means it will be better equipped for garden duties such as pulling accessories like the de-thatcher, polly roll or lawn aerator, or pulling cargo. If you are primarily interested in a lawn tractor that can perform a range of chores at a more affordable price, the YTH21K46 may be the better mower for you. On the other hand, the larger, more powerful Briggs & Stanton engine on the YTH23V8 is definitely the superior one of the two. And compared to the Yard Machines tractor, which brings up the rear in almost every category and is designed for a smaller property, going with either Husqvarna model for large lawns is clearly the best option.
Conclusion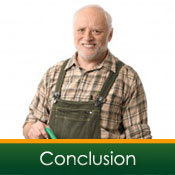 When you are in the market for the right lawn tractor that will provide reliable service for several years to come, the most important considerations are going to be whether the deck size will be large enough to cut your lawn quickly, whether the ride will be comfortable and hassle free, and whether the tractor is designed to complete all the tasks you need of it. You will also want to consider whether the machine will provide a clean and neat cut consistently and whether it will be easy to store and maintain. The Husqvarna YTH21K46 certainly stacks up in these areas, and for the price, it is an above average lawn tractor. For larger than average properties that do not have many obstacles and not too uneven ground, or for an all around tractor for extra landscaping duties, this lawn tractor offers many appealing features.
Conclusion Pros
Powerful 597 cc engine and Tuff Torq transmission.
Dual blade, 46 inch deck with air induction technology.
Ergonomic design in the seat and steering wheel.
Heavy yet compact for added power and convenient storage.
Multiple accessories for additional landscaping jobs.
Considering each of these features, you can see that the Husqvarna YTH21K46 offers a number of considerable advantages to its owner. It has a powerful 597 cc engine and Tuff Torque hydrostatic transmission for easy transition between variable speeds that top out at 5.2 mph forward and 2.9 mph reverse. It has two blades in a 46 inch deck width that uses innovative air induction technology to ensure a consistently even cut. The seat, steering wheel and lawn tractor as a whole are ergonomically designed to make sure you are riding in the utmost comfort every time you mow your lawn. The mower is compact but still weighs 570 pounds, which means it will be able to handle a range of landscaping tasks. And those tasks are made all the more convenient with the optional accessories.
Conclusion Cons
Battery regularly needs a jump start to get going.
Deck belt often needs replacement.
Does not handle tight corners well.
No anti scalp wheels on the back of the mower.
Tends to break down on bigger jobs.
The fact that the mower does not handle tight corners well and does not come equipped with anti scalp wheels are not so much flaws in design or manufacture of the tractor as decisions about the kind of job the tractor is meant to do. It is best on moderately above average sized lawns that do not have considerably uneven terrain. And it is best for areas between 1/2 and 1.5 acres, and for sporadic use. The other cons are definitely red flags, however, as they indicate a lack of excellence in craftsmanship and design. You certainly do not want to be purchasing a lawn tractor that cannot handle the job you set out to use it for. Therefore if you are a property owner with an area of more than 1.5 acres to cut on a regular basis, then the Husqvarna YTH21K46 may not be the best option for you.
Final Word
If you are the owner of a property that has more than a half an acre of grass that needs to be cared for, a walk behind mower is simply not going to fit the bill. Riding mowers, and in particular lawn tractors like the Husqvarna YTH21K46, are optimal for managing a larger lawn. They allow you to finish the job in relative comfort and far more quickly than smaller lawn mowers can. With its 46 inch deck size and innovative air induction technology, you can be certain that you will be getting a consistently even cut every time you use it.
The YTH21K46 has many advantages for the property owner who not only wants to take care of a larger lawn between 1/2 and 1.5 acres, it is also equipped to handle a number of other landscaping tasks. It has optional accessories such as a tow behind de-thatcher, lawn aerator and polly roll, each of which provides valuable lawn care options that will help to keep a large lawn looking beautiful and healthy for many years to come. It also has a cargo towing capacity and optional extra bagging accessories, which make it an all around workhorse that will help with all of your landscaping needs. However this lawn tractor is not designed to handle very large jobs such as lawns larger than 1.5 acres, as it simply does not seem to have the engine capacity to do so.
Best Price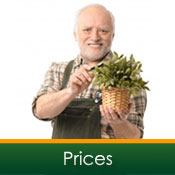 The Husqvarna YTH21K46 is one of the more reasonably priced lawn tractors on the market today. Even so, it has a 46 inch wide deck size, dual cutting blades, and a 570 cc engine, as well as a hydrostatic transmission. Not all of these features are available on more reasonably priced lawn tractors, and so when they are all taken into consideration it is easy to see why this lawn tractor is such a bargain. That said, you do get what you pay for and this lawn tractor is inexpensive in part because it is not designed to deal with very large properties. If you do have a property that has more than 1.5 acres of grass to cut, you will not be saving money in the long run by purchasing a cheaper lawn mower simply for its own sake. In that case, you may want to consider spending a bit more to make sure you are getting a machine that will be able to reliably perform well on such a big job.
Click the button to get the best deal

for Husqvarna YTH21K46