This website is reader-supported. When you buy through links on our site, we may earn an affiliate commission.
Toro 38025 Review
(Rated:

4.5

/

5

) Review by

Frank Lowery

Noise
Ease of Assembly
Maneuverability
Balance And Handling
Result Quality
Related pages: Best Electric Snow Blower, Best Snow Blower, Electric Snow Blower Reviews, Snow Blower Reviews, Toro, Toro Snow Blowers,
When winter really gets going, it does not matter where you live or how long your driveway is. Even if you just have a sidewalk to keep clear of snow, serious winter storms can make it the kind of tough job that you will not be able to do with just a snow shovel if you don't want to be outside for a very long time. And when temperatures drop below freezing and wind chill comes screaming in, the less time you have to be outside the better.
In these conditions, a snow blower is going to be your very best friend. If you can find the right machine, you are going to save yourself countless hours out in the worst weather, and you will still be able to keep your driveway and sidewalks clear of snow. Toro snow blowers are some of the best on the market for all kinds of jobs.
Review Summary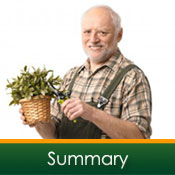 The Toro 38025 is a great little snow blower for all kinds of different situations. Whether you have a moderately long driveway and live in an area that consistently gets snow fall all winter long, or just have a short walkway and only see snow storms more rarely, the Toro 38025 is exactly the kind of machine you want in your garage. It is lightweight and compact but still packs a lot of snow clearing ability. It is very user friendly and ergonomically designed so that you will never risk backaches or shoulder strain while you are using it. And it is built to last.
The Toro 38025 has all of the product specs that you want on a snow blower, from a great clearance width and solid snow cut depth to the kind of durable, tough parts that will stand up to many years of use in the most adverse conditions. It is light enough that anyone should find it is easy to maneuver, and it has a per-minute clearance capacity that is very impressive for a snow blower of its size. There are very few drawbacks to this machine, and in practically every area it really performs very well.
Specifications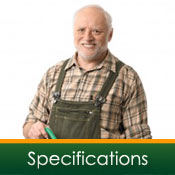 The Toro 38025 is an electric snow blower that weighs just 24 pounds, making it easy to use, and has a compact footprint of just 47 x 18 x 36.2 inches. Its motor is a solid 12 amp and is conveniently started with the push of a button. And it can clear a lot of snow fast.
| | |
| --- | --- |
| Dimensions | 47 x 18 x 36.2 inches |
| Start | Button push |
| Motor | 12 amp |
| Clearing Width | 18 inches |
| Snow Cut Depth | 10 inches |
| Capacity / Minute | Up to 650 pounds |
| Throw Distance | Up to 30 feet |
| Drive | Manual push |
| Handle | Ergonomic |
| Chute Control | Handle 160° |
| Wheels | Compact wheels |
| Light | n/a |
| Weight | 24 pounds |
| Warranty | 2 years |
The Toro 38025 has a clearance rate of up to 650 pounds per minute. It can clear a path of 18 inches wide and cut through snow up to a depth of 10 inches. And it can throw that snow up to 30 feet away and well clear of your driveway.
Description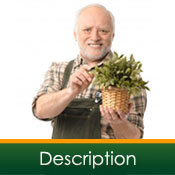 When you get the Toro 38025 out of its box, you will be immediately impressed by the fact that it comes almost completely assembled. All that it takes to finish putting it together is attaching the handle, which you can practically do without any tools at all. In just a few minutes, the Toro 38025 is all set and ready to start clearing snow. And because it weighs just 24 pounds, you can even assemble it indoors where it is warm and carry it outside later when you are ready to use it. This is a great feature, since so many snow blowers weigh so much that you could never pick them up. The Toro 38025 is easy to move around and even easier to use.
When you first use it, you will be really amazed by how well it clears snow. A lot of the time, small snow blowers that run on electric power do not have what it takes to clear a driveway quickly and efficiently, but this is not the case with the Toro 38025. It has the power required to move a high volume of snow in a short amount of time, which is very important – when it's freezing out you want to finish as quickly as possible.
And even when a serious snow storm hits and drops several inches of snow on your area, if you have the Toro 38025 in your garage you are always going to be prepared. With its snow cut depth of 10 inches, the Toro 38025 has what it takes to keep driveways clear in most regions of the country with no problem. And because it is so well built, even if you are dealing with tough conditions, the Toro 38025 is going to last over the long term. This is a solid snow blower with a lot to offer.
Pros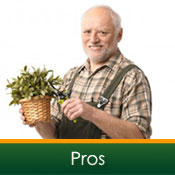 The Toro 38025 is a great, compact electric snow blower that has a lot to offer its owner. Unlike with a gas powered snow blower, you will never have to deal with fumes or smelly emissions with the Toro 38025. But you still get all of the great snow clearing ability that you need to get through the winter. The machine is solidly built and will last over the long term. This snow blower is a great model.
Wide clearance : On any snow blower, one of the most important features is how wide its clearance is. Even if you are clearing snow from a relatively short driveway or sidewalk, having a wider clearance is always going to make your job much easier and let you finish more quickly. The Toro 38025 has an 18 inch wide clearance, which allows you to clear a walkway in one pass and a driveway in about half a dozen.
Zero fumes or emissions : One of the best things about an electric snow blower like the Toro 38025 is that you get all of the snow clearing ability of a gas powered snow blower without any of the drawbacks. Not only does the Toro 38025 run much more quietly than a gas powered model, it also produces zero emissions at the point of use. That means no smelly fumes in your driveway or clothes, and a reduced carbon footprint as well.
Durable parts : Conditions during the winter can get pretty tough very quickly. Temperatures can drop well below zero, and densely packed, icy snow can pile up quickly. When that happens, you want a snow blower that is made with the kind of seriously durable parts that will be able to hold up over the long term. The Toro 38025 is made from high impact composite plastic parts that will have no trouble dealing with tough conditions for many years.
Great clearing capacity : One of the best product specs on the Toro 38025 is its snow clearing capacity per minute. At 650 pounds, it will be well equipped to make short work of all kinds of snow on even larger than average driveways. That means that under a lot of different conditions, you will still be getting the kind of high performance you need to finish the job as quickly as possible. And the Toro 38025 throws snow a full 30 feet away.
Good design features : The Toro 38025 is not just a tough, powerful little snow blower: it is also one that has the kind of great design features that make it very easy to use. It has compact rear wheels that make it easier to pivot and turn the snow blower in tight corners. Its handle is ergonomically designed for greater comfort. And its chute is easily rotated using the manual rear handle that is within easy reach.
These are the kind of great design features that separate excellent snow blowers from average ones. The Toro 38025 has a small footprint and does not weigh much, but it still can provide the kind of outstanding snow clearing ability that you will need to rely on when winter is dropping lots of snow on your region. This is a solidly built, high performance snow blower that will come through every time for many years.
Cons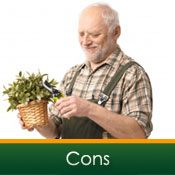 In spite of all of the great design features the Toro 38025 has, and its above average clearance width and per-minute snow clearing capacity, there are a few areas in which it is not quite perfect. These are not qualities that take away too much from all of its fantastic Pros in any way, but I think it is important to cover them anyway, just so you have a complete picture of what it has to offer.
Motor is a bit small : At only 12 amps, the motor on the Toro 38025 is not quite as big as I would like on an ideally designed electric snow blower. Of course, I should say that 12 amps is plenty for taking care of the vast majority of snow clearing jobs that you might come across, but a few more amps would really kick what this snow blower could do up a notch or two; fourteen would be perfect.
May struggle with wet snow : This is in part due to the fact that it has a 12 amp motor, to be sure, but it is also a Con that is common to many electric and even some gas powered single stage snow blowers. Wet snow is a lot denser and heavier than powdery snow is, and so it can really strain a snow blower's clearance capacity. But if you just go a bit slower, it should be fine.
Chute has limited rotation : The snow chute on the Toro 38025 only has a rotation of 160 degrees about its central axis, which is frankly a bit puzzling. The industry standard is 180 degrees, because it allows the user to blow snow at a right angle to the sidewalk or driveway, ensuring that it is always clearing the path. While 160 degrees should be enough for most jobs, it would have been nice if the Toro 38025 had the full 180.
No accessories : This is a snow blower that is designed with one thing in mind, and because of that it does not have a whole lot of bells and whistles. I think that's just fine – you are out there to clear snow, and do not need a lot of extra features driving up the price. But it is sometimes nice to have little additions like drift cutters or a headlight. On the Toro 38025, you won't get any.
Scraper bar is plastic : The scraper bar is the piece at the bottom rear of the snow blower that is designed to prevent it from leaving a thin layer of snow behind as you clear the driveway. Most of the time, these are made from durable steel that is coated in rubber. But on the Toro 38025 it is made from composite plastic. This means that if you encounter uneven ground, or if you are using it on concrete, it may wear down.
None of these Cons, in my opinion, is presenting the kind of serious problem that would lead me to tell you that the Toro 38025 is not a solid snow blower. Sure, it would be nice if it was a bit fancier or had a more powerful motor, but in most cases that will not be necessary. At the end of the day the Toro 38025 remains a great snow blower with plenty to offer its owner.
Product Comparison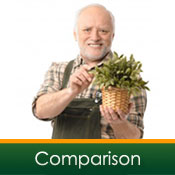 Now that we are familiar with the individual Pros and Cons that the Toro 38025 has to offer, the best thing to do is to compare it with some similar snow blowers in its class and price range. That way, you can get a good idea of how the Toro 38025 stacks up to the competition. This is the single best way to know whether a particular snow blower is worth the money or if there are better ones out there.
Toro
38025
Troy-Bilt Flurry
1400
Earthwise
SN70018
Dimensions
47 x 18 x 36.2 inches
41 x 16.5 x 34 inches
44 x 18.5 x 41 inches
Start
Button push
Button push
Button push
Motor
12 amp
11 amp
13 amp
Clearing Width
18 inches
14 inches
18 inches
Snow Cut Depth
10 inches
9-1/2 inches
12 inches
Capacity / Minute
Up to 650 pounds
Up to 400 pounds
Up to 700 pounds
Throw Distance
Up to 30 feet
Up to 20 feet
Up to 35 feet
Drive
Manual push
Manual push
Manual push
Handle
Ergonomic
Ergonomic
Ergonomic
Chute Control
Handle 160°
Manual 180°
Handle 180°
Wheels
Compact wheels
Compact wheels
Compact wheels
Light
n/a
n/a
n/a
Weight
24 pounds
29 pounds
35 pounds
Warranty
2 years
2 years
2 years
As you can see, the Toro 38025 has comparable snow clearance width, intake height, and per-minute clearing capacity to the other two snow blowers, and it falls right in the middle in terms of throwing distance. But at the same time, it is the smallest and weighs the least of the three machines. So in terms of power to size ratio, the Toro 38025 is clearly the best of the three.
Conclusion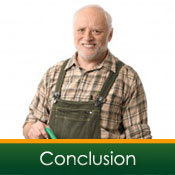 At the end of the day, you want to be absolutely certain that the snow blower you decide to buy is going to be the right one for you. After all, even inexpensive snow blowers cost a bit of money, and you don't want one that isn't going to perform. With that in mind, let's look at the Pros and Cons one more time.
Conclusion Pros
Wide clearance.
Zero fumes or emissions.
Durable parts.
Great clearing capacity.
Good design features.
With the kind of wide clearance that is going to allow you to finish the job in fewer passes, the Toro 38025 is definitely going to save you a lot of time this winter. And you are getting a great clearing capacity and wide intake without the drawbacks of a gas powered snow blower. Add to that the fact that the Toro 38025 has durable parts and a great design, and this is one solid snow blower.
Conclusion Cons
Engine is a bit small.
May struggle with wet snow.
Chute has limited rotation.
No accessories.
Scraper bar is plastic.
While it may have problems with wet snow, that is a fairly common issue on single stage snow blowers, especially electric powered ones. So I don't that its small engine or trouble with slushy snow are huge issues. It would be nice if the chute rotated the full 180 degrees, and accessories can always be a bonus, but these aren't huge drawbacks. I would like to see a metal scraper bar, though.
Final Word
When you have the opportunity to get a snow blower to keep your driveway and sidewalks clear of snow during the winter, you should definitely take it. There is no reason in this day and age to be using an old fashioned snow shovel to get the job done. But you may not want to spend a lot of money on the biggest and most powerful snow blower, especially if you do not have a particularly long driveway or live in a region that gets massive amounts of snow fall.
That is where the Toro 38025 comes in. This snow blower provides all of the advantages of never having to pick up a shovel again, but it is compact enough that it can efficiently keep your driveway clear with minimal effort at operating or storing it. It has everything you need to clear snow without a lot of unnecessary add-ons. This is a great little snow blower.
Best Price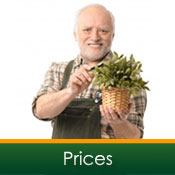 One of the most attractive features of the Toro 38025 is the fact that because it is so simple, it does not cost hundreds of dollars the way a snow blower with lots of extra accessories or an overly powerful engine would. With the Toro 38025, you can get all of the snow clearing ability you need, but you do not have to spend top dollar to get it. In fact, this machine is so reasonably priced that you probably have more than enough room for it in your budget already. And because it's electric, it will be inexpensive to operate and maintain.
Click the button to get the best deal

for Toro 38025